Benefits of using a Content Management System for Your Website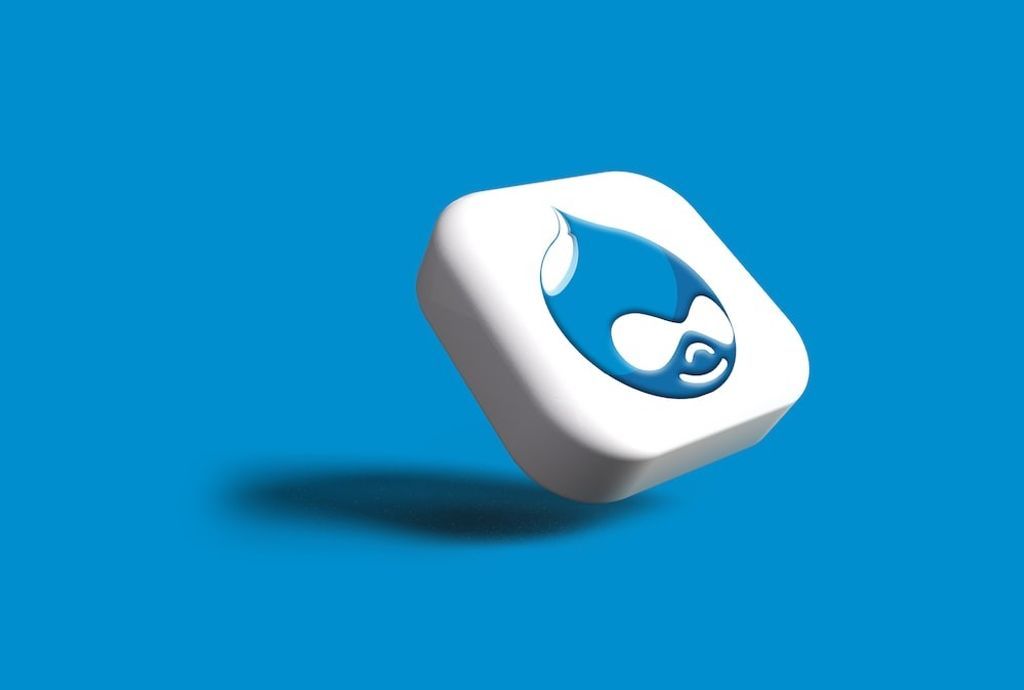 Business world acronyms can be confusing. CMS, CDN, SERP, CRM, SEO, and so on. It's hard to keep track of them all. These acronyms, or rather the concepts they represent, are all significant in their own right, but this article will focus on one in particular — CMS. Content management systems play a crucial role in the development of the modern internet, as almost 78 million websites rely on one.
This is not surprising because these website builders provide an ideal solution for people with limited resources and technical experience who want to create a site quickly.
Our focus in this post will be to define what a CMS is and why it can be a great way to take care of your site's infrastructure and create more engaging, lead-generating content. Let's start at the beginning and explain what a CMS is and how it works.
Content Management Systems — 101
CMSs, or content management systems, are software applications that allow users to build and manage websites without coding knowledge. These programs provide an easy interface for creating, managing, editing, and publishing content.
There are many benefits to this. For example, you can download or purchase templates and extensions to customize your site instead of coding. In addition, multiple users can access the same tool's backend.
These are some of the advantages of using a content management system for your website, and we'll explore them in more detail below. Let's look at what it means to build a website "from scratch" without using a CMS. This should give you an idea of why these applications are so helpful.
Building a Website from Scratch
To build a website without a content management system, you would start with HTML code, adding all the components that make up a site, such as text, navigation elements, images, etc. Using CSS, your brand's unique style would then be applied to those elements.
The final step would be to add some JavaScript to your site to add more advanced features, such as slide-in CTAs. To store this HTML file in your database, you must upload it to your server.
Any changes you want to make, even simple ones like updating content, require downloading files from the server, opening them, and editing HTML code manually. Before you upload the files back to the server, you need to ensure that you didn't break any links in the process. Sounds complicated, doesn't it?
Building a Website Using a CMS
A content management system contains two core components, a content delivery application (CDA) and a content management application (CMA). Essentially, these applications handle all of the code, infrastructure, and database queries in your site's back end so that you can focus on the front end.
Instead of starting with a blank HTML page, for example, you can drag and drop modules or click a few buttons to add bold text, links, and CTAs, and insert images and tables without having to write out HTML, CSS, or JavaScript.
Simply navigate to the appropriate section in your admin panel if you want to change your site's permalink structure or install extensions. Using an intuitive interface, the CMA hides the code from you, the end user.
When you're done making changes, the CDA takes the information you entered in the CMA and displays it to your front-end visitors. In other words, instead of manually uploading a page to your server, you just need to click the Publish button when you want to publish a new blog post.
Having learned about CMSs, their structure, and how they work, let's take a closer look at their advantages over building a site from scratch.
10 Reasons to Use a CMS for Your Website
A site built from scratch may be ideal for developers and other advanced users with lots of experience. However, if you do not have the coding skills or the time and resources to build a website from scratch and maintain it, you should probably use a CMS.
We've already discussed some benefits of using a CMS, but let's explore how it can impact your set-up process, staff productivity, and online visibility.
1. Effortless Collaboration
Multiple users can access a CMS at the same time. During any typical day, your marketers could create content, your IT professionals could set up security protocols, and your developers could write custom code for your theme. They could all work on the same page at the same time without getting in each other's way.
In short, using a CMS can improve your team's productivity and workflow.
2. No Need for Coding Skills
In addition to enabling non-developers to create websites without coding, CMS systems have revolutionized web design. Today, establishing an online presence for your business does not require the expertise of web developers and designers.
You can add functionality to your site, customize its design, and manage content without coding.
Most platforms also allow you to add custom code for more granular control. If you're interested in this, we recommend hiring outside help from WordPress, Magento, or Drupal web development professionals (depending on your chosen CMS). That said, even users who lack technical expertise and time can build robust websites.
3. Quick Access to SEO Plugins and Features
You can optimize your site for search engines with add-ons and features built into the CMS platforms. A variety of tools are available, and you can use them to do any number of things, including:
Improve page load speeds

Make use of breadcrumb navigation
Implement 301 redirects
Add alt text to images
Create sitemaps

Make URLs more SEO-friendly

Customize page descriptions and titles
Following these best practices, you will rank better on Google and other major search engines.
4. Streamlined Permissions and User Roles
A CMS's built-in (and often customizable) roles and permissions allow users to collaborate efficiently and safely. For example, content writers can access all the necessary permissions to write, publish, and manage content on the site. Still, they will be unable to delete plugins or alter the functionality significantly.
Creating user roles and permissions in JavaScript would be pretty complicated without a CMS.
5. Customizable Responsive Templates
You can customize the appearance of your site quickly with the predesigned templates included in most CMS platforms. Additionally, these can affect the way your site behaves.
Your site will look great on any device if you choose a responsive template, for example. By using templates, you not only save time when designing your website, but you can also simplify and speed up the maintenance and redesign process after launch.
6. Security Add-Ons and Features
You can also secure your website with built-in features and add-ons for CMS platforms. Dedicated security teams are even available in some cases.
For example, CMS Hub provides an out-of-the-box security team, an enterprise-class firewall for web applications, SSL, a custom CDN, and SSO memberships.
7. Simplified Blogging
There are many benefits to blogging, particularly for businesses. In addition to driving traffic to your website, converting traffic into leads, establishing industry authority, and generating backlinks, it can help you reach other long-term goals.
However, even experienced developers struggle to build a blog from scratch. Most CMSs have built-in blogging capabilities (or extensions), making creating and publishing blog content easy.
8. Quick Updates
You can make changes to your site faster and easier with a CMS, from significant updates, such as a website redesign, to minor adjustments, such as changing your home page's background image. You can update your website's content directly from your CMS dashboard instead of hiring a freelance developer or editing code yourself.
By doing this, you can keep your content relevant and dynamic.
9. Easy Access
A CMS platform lets you manage your site from virtually any device with an internet connection. On a site built from scratch using HTML, you typically have to be connected to a server or link to it remotely using a dedicated device.
Moreover, most CMS applications offer one dashboard or control panel from which you can access content, themes, plugins, settings, and more - all in one place.
10. Scheduled Posts
The scheduling of content is an essential component of any editorial strategy. You can also schedule content on a traditional website, but it will require some coding wizardry and specialized software tools.
By using a CMS, you can schedule content in a few clicks. Besides scheduling blog posts, most platforms allow you to schedule other content. As well as blog posts, you can typically schedule emails and updates to landing pages and other pages of your website.
Conclusion
If you use a content management system to build and manage your site, you will be able to grow with it over time. Your web content will not only be kept in one place, but you will also be able to collaborate across teams, update your site quickly, and customize it to your liking.
While some initial investment is required, CMS software enables you to edit and publish content independently without needing help from web developers and coders. These tools are typically easy to configure and update, packed with all the functionalities and tools you need to get the desired results.
Like what you're reading? Subscribe to our top stories.
We are continuously putting out relevant content. If you have any questions or suggestions, please contact us!
Follow us on Twitter, Facebook, Instagram, YouTube