Top 6 Online Reputation Management Tools For Businesses in 2023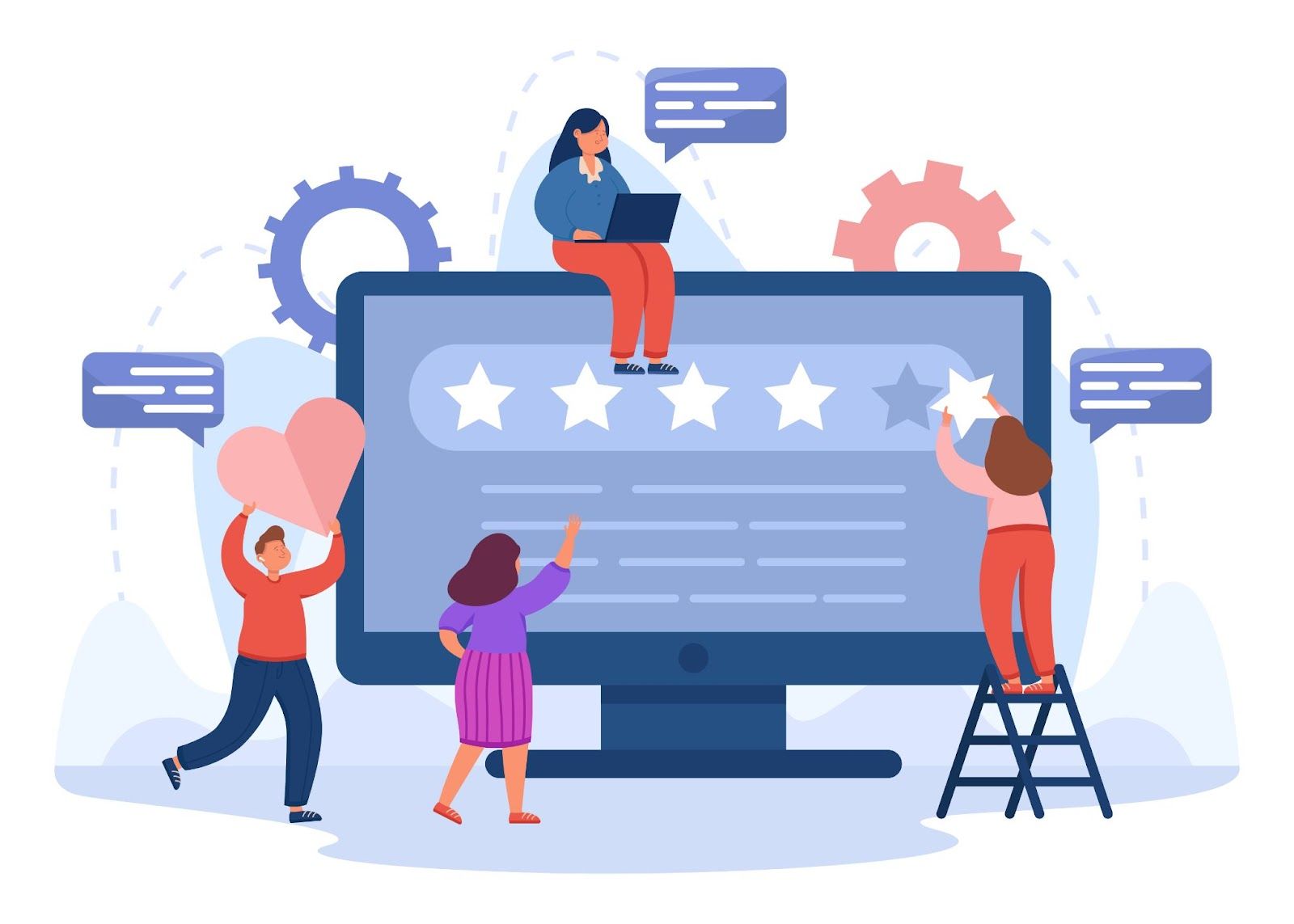 Not so long ago, businesses had more time to think through how to handle sticky situations surrounding their brand. But as the internet and social media became essential parts of our lives and news spread at the speed of light these days, the consequences of a misstep could be severe.
It takes years to build a solid reputation, but only minutes to ruin one. Even a minor error can negatively affect a customer's perception of your brand. That is why online reputation management plays such a crucial role in maintaining a positive narrative about a brand, even when a blunder is unexpected.
The question is: Does your business have an action plan for critical scenarios? If not, this article will help you understand why this topic is so important and what the best tools are to keep your brand's image positive at all costs.
What is Online Reputation Management?
Online reputation management (ORM) is a combination of digital marketing, public relations, and search engine optimization (SEO) blended into a unique strategy that maintains your business's positive online image.
The practice of keeping an eye on how a person or company is perceived in the world of digital media implies actively monitoring social media sites like Facebook, Instagram, and YouTube. To prevent damage to one's online reputation, businesses must remove potentially offensive content and implement suggestions from customers.
Your Online Reputation is Based on Different Sources of Information
Although businesses occasionally make mistakes that they fail to recognize in time, a bad reputation is often brought on by others. An angry customer can greatly affect how someone perceives your business online based on only one review, but sometimes fraudsters are actively working to harm your online reputation.
Besides knowing how to react to these situations, it is important to:
Implement social listening strategies and see what people have to say about your business online.
Do a competitor analysis to see how other companies interact with their audience.
Keep an eye on review data on Yelp or Glassdoor (or wherever your company is on) to get a greater picture of your standpoint.
Online Reputation Is Painted By Your Customer's Reviews
According to Hubspot, 22% of people online find out about your business through social media. They base their discoveries on Instagram Stories, TikToks, and Reels, so you can only imagine what kind of power one simple post can have on your brand image.
Just as you discover custom web design services to be of great importance for your business, it is also critical to stay in touch with all the good and bad news surrounding your brand.
Consumers rely on reviews written by other consumers to help them quickly narrow down their options before making a purchase. One positive review is all it takes to boost sales. However, a single bad review is all it takes to drive away a potential buyer. It's important to investigate the timing and motivation behind any negative feedback.
Keeping this in mind, protecting your brand from the wrath of both angry customers and fraudsters is essential. This is where ORM tools enter the picture.
Why Should You Use the Best Online Reputation Management Tools?
A reputation management tool enables business managers and owners to monitor reviews, comments, and brand mentions across social media, review sites, and other online sources.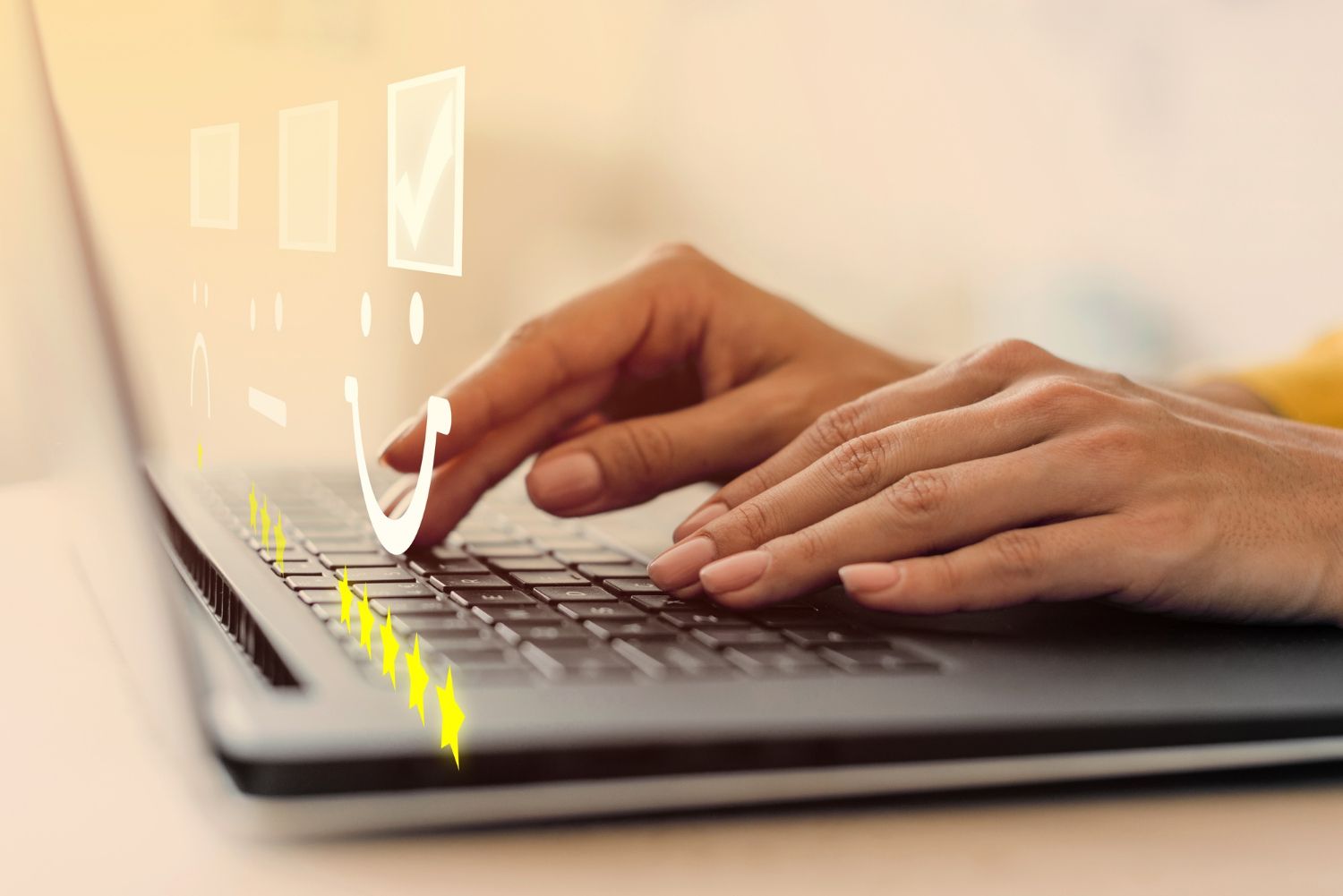 These tools simplify the process of asking for crucial feedback that is necessary for your business's success and keeping it in the public eye. Using a reputation management tool makes it possible to keep tabs on your company's brand reputation in an active and efficient manner.
There are different ways to track and analyze information about your brand, thus reacting accordingly:
Getting insights directly from your customers;
Handling rumors and other black-marketing tactics;
Responding to negative reviews in an appropriate manner and providing valuable insights.
A positive online reputation boosts customers' trust in a product or service. However, a single unfavorable review can discourage potential customers from trying your products.
It's essential not to underestimate the importance of actively monitoring social media to prevent such a situation. Managing your reputation online is critical to the success of your business, and the following tools will help you do it easily!
Birdeye ——–
Birdeye call themselves "a local brands favorite." It is an ORM and customer experience tool designed specifically for local businesses that helps them grow their customer base, connect with prospects online, and manage their online reputation.
Birdeye Features
Reviews: The reputation management platform helps businesses rank higher on search engines and gain more customers through review management.
Listings: It ensures an attractive, consistent, and correct presence on hundreds of online directories, helping local businesses win leads and convert them with messaging (email and SMS).
Appointments: Their end-to-end appointments solution helps local businesses manage scheduling, reminders, and recall to reduce no-shows and have someone available 24/7.
Payments: The platform helps local businesses collect payments faster through convenient and modern ways, allowing customers to pay via text or online from anywhere - at home or in the office.
Reputation ———–
Reputation enables brands to establish strong relationships between customers and communities.
The Reputation platform offers various features, including Reviews, Surveys, Social, and Business Listings, that enable companies to anticipate their business needs and address customer concerns effectively.
The platform helps businesses track their performance and provides clear recommendations on how to improve. Users can also create customized views and reports to focus on what matters most to their business. It allows data to be imported from other sources, making it easier for businesses to track everything in one place.
Reputation Features
Business Listings: Increases a business's visibility, ensures accuracy, and improves conversion rates.
Reviews & Review Booster: With this feature, businesses can track, manage, and respond to reviews from various sources in a single location.
Surveys: The Surveys feature allows businesses to collect and analyze customer feedback by creating and sending surveys on the platforms that matter most to them.
Social Suite: Helps businesses listen, respond, and engage with their audience across multiple social media platforms.
Competitive Intelligence: This feature allows businesses to analyze their competitors' ratings and reviews, compare their performance, and identify new opportunities for growth.
Podium
Podium is yet another excellent option for the best online reputation management tool. This is due to their features, which are simple to use and help in both acquiring new reviews and managing them after they have been posted.
You can even use personalized text messages to ask clients for reviews. Customers can quickly post a review by clicking the link in the message and specifying the website, such as Google or Facebook, where they want it to be published.
Podium Features
Reviews: Podium assists businesses in gathering and managing client reviews on well-known review websites like Google, Facebook, and Yelp. Additionally, it enables you to address customer feedback on a single platform, enhancing your online reputation.
Messaging: Their messaging feature lets you interact with customers through text messaging, web chat, and Facebook Messenger, helping you provide fast and convenient customer support.
Feedback: Podium's feedback feature allows you to gain valuable insights from customers through customized surveys, helping you improve your products and services.
Webchat: Their web chat feature allows you to interact with customers in real-time while they're browsing their website, improving engagement and conversion rates.
Team collaboration: Podium's platform enables team collaboration by allowing multiple team members to access and respond to messages and reviews, making it easier for your business to manage your online presence.
Yext
Yext shines with its flexibility. Users are given a great deal of freedom in customizing the reputation management tool. Everything from invitations to reviews to analyses can be customized to suit your needs.
If you're a developer, you can use APIs to really dial in the finer details of your customizations.
Yext's app and the content you send to customers have seemingly infinite scope for personalization.
Yext Features
Listings management: Yext allows you to manage your listings across 150+ directories, ensuring that your business information is accurate and up-to-date.
Reviews management: It allows you to monitor and respond to customer reviews across a variety of sites, including Google, Yelp, and Facebook.
Analytics and insights: You can have detailed analytics and insights into your digital presence, including how customers are finding you online and what they are saying about your brand.
AI-powered search: Yext's AI-powered search technology helps you deliver precise and relevant information to your customers across a variety of platforms and channels.
Knowledge graph: The knowledge graph allows you to gather detailed information about your products and services for search engines, ensuring that customers can find the information they need swiftly.
Reviews.io ———–
Reviews.io provides adaptable solutions for businesses of all sizes, with many different and exciting features. You can use the tool, which is licensed by Google, to collect reviews from real customers about your local businesses, the company itself, and your products.
Reviews.io's strength is the speed with which its widgets and APIs can be integrated into a user's site. It also provides modules for popular platforms like Shopify and Magento, simplifying the process of integration.
Companies can increase their click-through rates and lower their cost per click by making customer reviews more prominent on search engines like Google.
Review.io Features
Google Seller Ratings: The gold stars next to Google Ads are seller ratings. Through trust signals, these stars increase conversion while assisting in lowering PPC costs. Review.io helps improve your Google Ads Quality Score, which in turn will lower your PPC costs.
Merchant metrics: Employs cutting-edge linguistic AI to extract sentiment from review content and provide unbiased information on critical performance areas.
Social proof: Makes it simple for customers to include images and video in their reviews, adding authenticity and depth. The tool also makes it simple for you to brand the content, create captivating visuals, and produce promotional material that encourages conversions.
Video reviews: With UGC (user-generated content) getting its much deserved hype, Review.io lets you include video reviews into your paid marketing actions.
Trustpilot
Trustpilot is a platform for managing customer reviews that helps e-commerce businesses build a reliable reputation by asking for and responding to feedback from their customers.
The product helps businesses by promoting their good name, enhancing their customer service, expanding their online presence, and boosting their sales.
It's a win-win strategy for managing brand reputation because it lets customers share their experience and the brand improve their overall experience.
Trustpilot Features
Reviews: Trustpilot's platform allows businesses to collect and manage customer reviews, and respond to feedback in a timely and professional manner.
TrustBox: TrustBox is a collection of widgets that show Trustpilot reviews and ratings on a company's website, assisting in the development of credibility and trust with potential customers.
Trustpilot Business Account: This feature allows businesses to manage their online reputation and engage with customers on a single platform.
Automated Review Invitations: By sending review invitations to customers via email or SMS, this feature enables businesses to automatically collect customer reviews.
Multi-Channel Review Collection: Trustpilot's platform allows businesses to collect reviews from multiple channels, including email, SMS, and social media.
Choose the Best Tool Based On Your Own Needs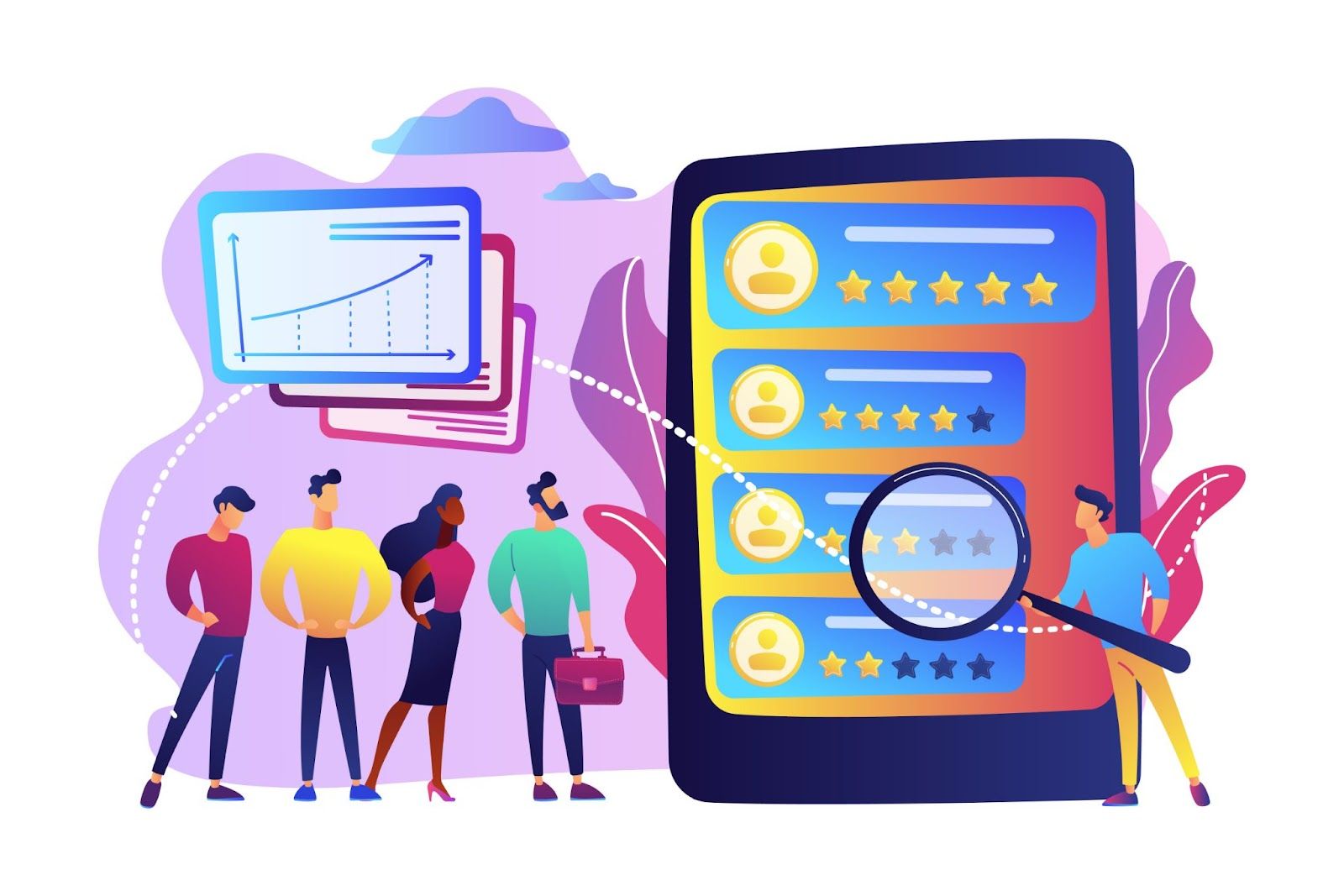 Keeping your brand visible, connected, and growing in the minds of your target audience is impossible without actively managing your online reputation.
Reputation management is not about hiding bad reviews or creating an illusion of perfection to fool your audience. In fact, it's all about presenting an honest and appealing image to your clientele at all times.
Responding quickly and effectively to customer concerns builds a strong and reliable business. Reputation management shouldn't be something that always requires its own staff. You can do it more quickly and efficiently with the assistance of an easy-to-use tool that meets your needs.
Think of them as your heavy lifters; they do all the hard work while you focus on developing your business, giving you more free time to enjoy the process.
Like what you're reading? Subscribe to our top stories.
We are continuously putting out relevant content. If you have any questions or suggestions, please contact us!
Follow us on Twitter, Facebook, Instagram, YouTube